Vaughn 7600 Sr Goalie Lexan Throat Protectors

MSRP: $40.00

PRICE: $29.99
view large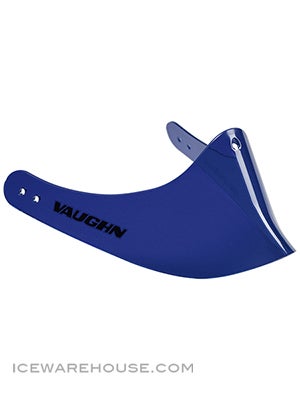 The Vaughn 7600 Throat Protector is constructed from a molded Lexan® polycarbonate material that allows provides excellent durability and shock resistance from shots.
The curved and flared chin area allows for a closer fit to that body. That closer fit provides greater protection and allows for more free motion. The Vaughn throat protector comes with three nylon strings and mask clips making that make attaching the throat guard quick and easy.
Model Number: VTG7600
Vaughn Mask Compatibility:
Construction:
Materials:

LEXAN® Polycarbonate

Maximum durability, shock resistance and visual clarity

Fit:
Weight:
Accessories:
No feedback at this time.
Vaughn Hockey Goalie Throat Protectors & Neck Guards