Renfrew Hockey Shin Guard Tape - Assorted Colors

PRICE: $2.97

Lowest Price Guarantee
view large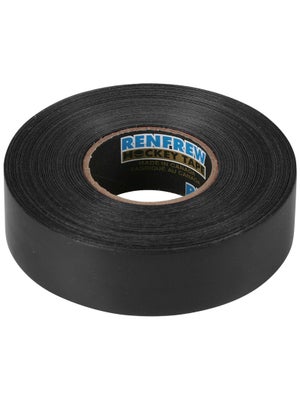 Renfrew's Shin Guard Hockey Tape Assorted Colors is quality shin guard tape that's ideal for securing and stabilizing protective shin guards. Renfrew superior Polyflex™ tape technology. The toughest tape on the rink!
Model Number: 152217
Measurement: 1 roll = 1" W x 33 yards L (24mm x 30m)


Product Note: inner core color is changing from black to green but actual tape is exactly the same.
Poly shin guard tape
Same great quality as the Renfrew clear shin tape, just available in colors to match any uniform
Secures and stabilizes shin guards and other equipment
Tough, elastic tape holds equipment securely in place, yet allows players to skate comfortably
Water resistant product requires less frequent taping
Comments: It is just as good if not better than clear tape but you get to show your team colors with this tape. works good for shin pads and socks.
From: Connor, NY

Comments: Pretty good in grip but it wears out quickly. after 2-3 ice times, holes will appear. its best used with sock tape at the beginning and the end of the grip so it wont come undone while using
From: Martin
Similar Items
Renfrew Hockey Shin Guard Tapes