Bauer Profile 961 (NC) Hockey Goalie Cages Sr

PRICE: $94.99

Free Shipping!
view large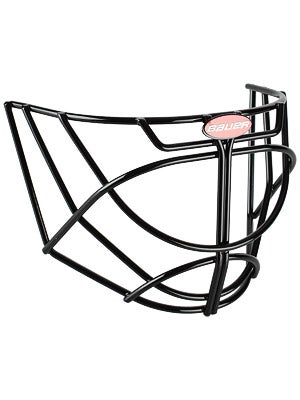 The Bauer Profile 961 (NC) Certified Goalie Cage provides solid protection as well as maximum visibility. The Profile 961 (NC) cage is constructed from extremely strong 6mm round wire and is available in black, white and chrome.
Model Number: 1034149
Bauer Mask Compatibility:

Mask // Size

Profile 940 // SR
Profile 941 // SR
Profile 950 // SR
Profile 951 // SR
Profile 961 // SR
*Products carrying a Non-Certified designation do not meet the certification requirements of CSA, CE, HECC.
Material:

Stainless steel
6mm round wire design

Mounting hardware:
Weight:

340 grams (Weighed without mounting hardware)

Certifications:
No feedback at this time.
Bauer Hockey Goalie Cages