Customer Service
Order Tracking
Enter your order number AND telephone number to examine your order and see the real time status including tracking numbers and back order information. Enter phone number area code first (non-numeric characters are ignored).
Contact Us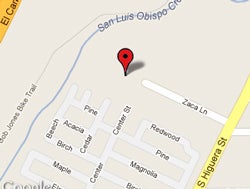 Headquarters:
Inline Warehouse
21 Zaca Lane, Ste 120
San Luis Obispo, CA 93401
Toll Free U.S.:
1-800-366-3070
Direct Dial:
(805) 543-5154
Email:
info@inlinewarehouse.com
Customer Service Phone Hours:
Mon - Fri: 8:00am - 6:00pm
Sat: 9:00am - 4:00pm
Sun: Closed - Please Order Online

Retail Hours:
Mon - Fri: 9:30am - 5:30pm
Sat: 9:30am - 3:30pm
Sun: Closed

(Pacific Time Zone)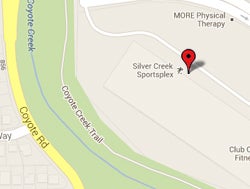 Retail Hours:
Sun - Fri: 1:00pm - 9:00pm
Saturday: 8:00am – 9:00pm

(Pacific Time Zone)
Order Information
IW website features real-time inventory. When placing an order, please refer to the In Stock column for the up to the second inventory information.
In Stock Definitions:
# + = More than # units are in stock and ready to ship. If needing more than the stated quantity, then if available from the manufacturer, IW will order more to arrive in 7-14 business days, depending on the vendor.
# days = Item is out of stock. If you order it, it will take IW # business days to receive and ready the product to ship to you.
Month # = Item is out of stock, but is estimated to arrive at IW on this day. You may order this item to reserve it. It will ship to you as soon as it arrives.
Methods of Payment
Credit Card Online -OR- Phone at 800-366-3070 - Visa, MasterCard, American Express or Discover
COD allows you to pay the delivery driver at the door. COD's have a $7.50 service charge and must be placed over the phone by someone 18yrs old or older. COD's must be paid for with a MONEY ORDER. No Cash or Personal Checks accepted.
MONEY ORDER. To pay with a money order, call and place your order by phone Then mail your Money Order to the address above referencing your order #. Your order will process the same day it arrives.
PAYPAL. Open an account at PayPal.com if not having one, and place online. The confirmed address on your PayPal account should match the shipping address.
First Time Orders
In an effort to protect ourselves as well as cardholders from fraud, we ask that first time customers ship to the billing address of the credit card. Once customer history is established, orders may ship wherever you like. If unavoidable, we naturally will work on a case-by-case basis in an effort to get your order out. Thank you in advance for your understanding on this matter.
Coupon Codes
Not applicable to products subject to manufacturer imposed advertising restrictions. Limit one coupon code per order. Can't combine discounts on one order.
Security
Our online ordering system uses industry standard SSL security encryption. Your information is transmitted using an encryption algorithm that only we can decode. We reveal only the last four digits of your credit card number when confirming an order. Of course, we transmit the entire credit card number to the appropriate credit card company during order processing.
Shipping Information
IW knows that getting your order in perfect condition is a major concern. This is why we offer fast, affordable, and reliable shipping. IW does not require a signature in most instances, but reserves the right to do so to protect packages of high value ($500+) from loss and/or being left unattended.
Free Ground Shipping Details
FREE Ground shipping is provided on shipments over $75.
UPS Ground shipments under $75 pay just $9.75 for shipping.
Offer valid in the Contiguous US only.
Does not apply to drop ship items.
Excluded are large/heavy items such as wheel bags, goals and leg pads. These items ship for just $9.75.
Due to size constraints, certain items may not ship together with hockey sticks/shafts. Split shipments must meet above criteria to receive free shipping.
Order ships once all items are in stock unless otherwise requested.
Free Return Shipping on all Skates Details - IWin Memberships Only
This benefit is exclusive to IWin Members - Not a Member? Join Today!
Will you ship in stock items immediately if something is out of stock? If an item is out of stock, the expected arrival time is given online. In stock items can ship immediately if requested, but otherwise will ship altogether once all items are in. Split shipments would need to meet one of the FREE shipping requirements above to avoid shipping charges.
All orders placed before 2:30pm Pacific Standard Time, are shipped that same day (excludes weekends and holidays). Orders made after 2:30PM PST on Friday or on the weekend, are shipped out the next business day.
How much is shipping? Ground Shipping is a low flat rate of just $9.75 within the contiguous US if not qualifying for free shipping as outlined above.
What if I made a mistake on my address? Re-Routing a package after shipment is subject to a $15 service charge as UPS/FedEx charge to do so.
What if something is missing from my order? IW prides itself on quick and accurate shipments. However, should a discrepancy exist, notification is to be made within 48 hours of delivery. IW cannot be held responsible for a package or its contents after such a time.
What if I'm shipping outside of the United Skates? For costs and times, please add items to your cart and then click on the Shipping Calculator icon. For more detailed information on international orders, please refer to our International Page.
Shipment Options & Transit Days
Delivery delays due to weather or other actions deemed beyond the shippers control are not eligible for refund.
Standard Overnight delivers the next business day normally by 4:30pm.
Priority Overnight delivers by 10:30 a.m. to most U.S. addresses; by 4:30 p.m. or 5 p.m. in remote areas. Saturday delivery is available on Priority Overnight packages plus a $12.50 Saturday Delivery Fee.
UPS 2nd Day Air delivers in 2 business days from the day your order ships (may take 3 days for parts of Alaska and Hawaii). Guaranteed.
Ground may take up to 5 business days from the day your order ships. Those destinations closer to California take a shorter amount of time. Ground times are not guaranteed. See transit days map below.
Golden State Overnight (GSO) is available to California residents with delivery the next business day by 6pm to all of the zip codes they accommodate (delivery time depending on zip code). In addition, GSO provides Saturday delivery to most zip codes at no additional charge. To request Saturday delivery, contact one of our representatives at 800.366.3070. If available in your area they will make the appropriate label for you. If not, it would arrive the next business day (Monday). For orders under $75 the charge is just $6.50 and orders over $75 this option is free (excluding oversize or drop ship items as outlined in shipping details).
Priority Mail delivers in approximately 3-7 business days from the day your order shipped. Military & PO Box addresses must use Priority Mail. No tracking available.
Guaranteed Lowest Prices
IW will match or beat any posted overall price advertised in-store or online. All that is required is that the item be in-stock and the price can be confirmed. Price match requests are to be made by phone and will be confirmed once the order is placed. Any shipping, oversized, and handling fees are factored in the price match. Our lowest overall price guarantee is valid for up to 7 days after your purchase date. If finding your item at a lower price within 7 days of purchase, a store credit will be issued for the difference.
I Win Membership
Join the IWin Membership and you win every time you return to make a purchase. Purchase 1 (or more) designated IWin item for 10% OFF that order AND all future orders. Discount not shown in cart, but on your Order Confirmation email. IWin Members enjoy the highest discount available. Should a special limited time coupon code be happening at a greater discount, IWin Members are awarded the discount even if unaware of the promotion. No more searching for coupon codes or being disappointed when expired. Membership discount also works on all our affiliate sites: Ice Warehouse, Inline Warehouse Hockey, Inline Warehouse Fitness, Inline Warehouse Aggressive and Derby Warehouse. You win!
IWin Membership Exclusive Benefits
No Hassle Discount Every Order* - No Confusing Points to Calculate
Free Return Shipping on Skates**
Priority Same Day Shipping
Members Only Promotions
By joining the IWin Membership you agree to the terms and conditions of the membership. Your account will be noted as a Member, and future orders will score a 10% discount. Discounts are not applicable online to manufacturer price restricted items or to previous purchases. IWin discount cannot be combined with other discount promotions. Discount does not apply to IWin Membership gear, gift certificates, taxes, shipping and similar charges. By joining the I Win Membership you agree to receive advertising emails from IW. IW does not sell or rent any personally identifiable information about you to any third party. IW may at any time terminate or modify the IWin Membership program without any further obligations to Members. Memberships are nontransferable and rules are void where and to the extent prohibited by law.
*Discounts are not applicable online to manufacturer price restricted items (call for details) or to previous purchases. IWin discount cannot be combined with other discount promotions. Discount does not apply to IWin Membership gear, gift certificates, taxes, shipping and similar charges.
** Free Return Shipping on Skates is provided for those in the contiguous 48 states if requested within 7 calendar days of receiving your skates. To receive a pre-paid label, simply call 800-366-3070 and make sure the skates and packaging are in the same condition as received. If after 7 days, you may still return, but shipping would then become your responsibility. IW allows 365 days from time of purchase to return items in new condition.
Click here to visit the IWin Membership page.
Returns
In the event you need to return or exchange an item, IW offers:
NO-RESTOCKING FEES
365 DAYS TO RETURN
Simply print and complete our Returns Form located here or on the back of your invoice, and make sure your item(s) meet the below requirements.
Your item is NEW and can be sold again as new. Item(s) must be in original packaging without any tags removed. Item(s) cannot be used, scuffed, sharpened, washed, smelling of odor, etc...
Your item is not a Custom item. Custom items may NOT be returned or exchanged. This includes custom skates, sticks, helmets, and any item considered custom.
Your item is not an undergarment. Undergarments may not be returned or exchanged due to the nature of the item (jocks, cups, jock shorts, compression jock shorts, etc...).
Packaging is not damaged or missing. No tape, stickers, shipping labels or other foreign objects can be attached to the skate, shoe, helmet boxes and the like. Return how we shipped the item to you.
Your item was purchased within 365 days of your invoice date.
Any item(s) not meeting the above requirements will not be accepted and the customer responsible for return shipping. A copy of your invoice is helpful but not mandatory.
Items purchased online will not be accepted for return at the San Jose, CA retail location.
You may call or place your order for an exchange ahead of time. We simply charge your card for the replacement, and issue a credit to your card for the returned item upon its arrival. A credit will be given only if meeting the above requirements.
FREE Items or promotions you receive as a result of a purchase must be returned as well if not making an exchange. If not, the value will be deducted from the returned item.
IW prides itself on the quickness and accuracy of orders. However, should a discrepancy exist, IW requires notification within 48 hours of receipt.
Free Return Shipping on all Skates Details -
IWin Memberships Only
This benefit is exclusive to IWin Members - Not a Member? Join Today!
Must be requested within 7 CALENDAR DAYS of having been received and within the contiguous U.S. (no AK or HI).
IW guarantees fit by offering FREE return shipping on all skate orders. Skates must meet the return/exchange requirements shown above. Simply contact IW at 800-366-3070 or email within 7 days of receiving your skates to have a Pre-Paid UPS label sent to your email. Using the toll free 800# is recommended as IW cannot be responsible for emails sent that are not received. Once you receive your label, print and attach to the box in which your skates were received. If after 7 days, you would be responsible for return shipping.
Return shipping is the responsibility of the customer (excluding skates meeting the above guidelines). All returns are to be shipped to the address shown above or on your invoice.
Warranty Information
In the unfortunate instance where an item shows up at your door broken or defective prior to use, contact IW immediately to arrange for replacement or credit.
For items thought to be defective after use, warranty periods and actions to be taken vary by item and manufacturer. Should a problem occur within a warranty period, you may be responsible for shipping to the manufacturer.
Any skate damage caused by pucks is considered wear and tear and will not be covered under warranty.
Click the brand below to see warranty information for that brand. Otherwise, IW will work with you to resolve your warranty issue as quickly as possible. Warranty is void if normal wear and tear, misuse, a replaceable part, or the item(s) leaves the USA.
If you have a question regarding warranty, feel free to contact us at info@inlinewarehouse.com or info@icewarehouse.com.
Privacy Policy
Privacy
Your privacy is taken seriously here at Inline Warehouse. If you have any questions or concerns about this privacy statement please contact us via mail at the following address: Inline Warehouse, Attn: Privacy Policy, 21 Zaca Lane, Ste 120, San Luis Obispo, CA, 93401 or email us at info@inlinewarehouse.com. Our primary goal in collecting personal information is to provide you with a smooth, efficient and customized experience. Under some circumstances we may require additional financial information. We use your financial information, including credit card information to verify your name, address and other information to bill you for use of our services. The information we maintain in your customer file is used to resolve disputes and troubleshoot problems. Inline Warehouse does not acknowledge the "Do Not Track" setting in browsers or any other mechanisms that allow the user to exercise choice regarding the collection of Personally Identifiable Information(PII). We also do not allow the collection or sale of Personally Identifiable Information(PII) to third parties or online services.
Cookies
We collect non-personal information about your use of our site, directly and through the use of cookies. Cookies are small computer files that we transfer to your computer's hard drive that allow us to know how often someone visits our site. This information helps us to customize our web site specifically for you and also allows us to statistically monitor how many people are using our site and for what purpose. Cookies can not retrieve personal information from your computer.
Digital Millennium Copyright Act
Notification of Infringement
If you are a copyright owner or an agent thereof and believe that any Content hosted on the Inline Warehouse, LLC dba Inline Warehouse website (www.inlinewarehouse.com) infringes upon your copyrights, you may submit a notification pursuant to the Digital Millennium Copyright Act ("DMCA") by providing our Copyright Agent with the following information in writing (see 17 U.S.C 512(c)(3) for further detail):
A physical or electronic signature of a person authorized to act on behalf of the owner of an exclusive right that is allegedly infringed;
Identification of the copyrighted work claimed to have been infringed, or, if multiple copyrighted works are covered by a single notification, a representative list of such works;
Identification of the material that is claimed to be infringing or to be the subject of infringing activity and that is to be removed or access to which is to be disabled, and information reasonably sufficient to permit Inline Warehouse to locate the material;
Information reasonably sufficient to permit Inline Warehouse to contact you, such as an address, telephone number, and, if available, an electronic mail;
A statement that you have a good faith belief that use of the material in the manner complained of is not authorized by the copyright owner, its agent, or the law; and
A statement that the information in the notification is accurate, and under penalty of perjury, that you are authorized to act on behalf of the owner of an exclusive right that is allegedly infringed.
Inline Warehouse's designated Copyright Agent designated to receive notifications of claimed infringement is:
Mark Sczbecki
181 Suburban Road
San Luis Obispo, CA 93401
Phone: 805-540-7999
email: mark@warehousesports.com
For clarity, only DMCA notices should go to the Copyright Agent; any other feedback, comments, requests for technical support, and other communications should be directed to Inline Warehouse customer service through info@inlinewarehouse.com. You acknowledge that if you fail to comply with all of the requirements of this section your DMCA notice may not be valid.
Please note that under Section 512(f) of the DMCA, any person who knowingly materially misrepresents that material or activity is infringing may be subject to liability.
Counter-Notification
If you believe that your Content that was removed (or to which access was disabled) is not infringing, or that you have the authorization from the copyright owner, the copyright owner's agent, or pursuant to the law, to post and use the material in your Content, you may send a counter-notice containing the following information to the Copyright Agent:
Your physical or electronic signature;
Identification of the Content that has been removed or to which access has been disabled and the location at which the Content appeared before it was removed or disabled;
A statement that you have a good faith belief that the Content was removed or disabled as a result of mistake or a misidentification of the Content; and
Your name, address, telephone number, and e-mail address, a statement that you consent to the jurisdiction of the federal court in San Francisco, California, and a statement that you will accept service of process from the person who provided notification of the alleged infringement.
If a counter-notice is received by the Copyright Agent, Inline Warehouse may send a copy of the counter-notice to the original complaining party informing that person that it may replace the removed Content or cease disabling it in 10 business days. Unless the copyright owner files an action seeking a court order against the Content provider, member or user, the removed Content may be replaced, or access to it restored, in 10 to 14 business days or more after receipt of the counter-notice, at Inline Warehouse's sole discretion.
Please note that under Section 512(f) of the Copyright Act, any person who knowingly materially misrepresents that material or activity was removed or disabled by mistake or misidentification may be subject to liability.
International
Click here to be taken to our international page. There you will find information on international shipping & currency conversion.