Tacki Mac Command Ribbed Wrapped Stick Grips

MSRP: $7.00

PRICE: $4.49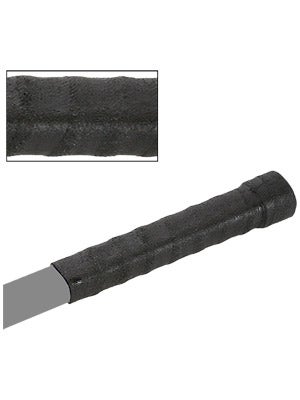 The Tacki Mac Ribbed Wrapped texture grip offers a tape like texture with added circular ridges. Tacki Mac grips improve grip and durability.
Combine the Tacki Mac grip with the Tacki Mac's Attack pads™ for your total game control!
Wrapped ribbed texture grip - The texture pattern is like real tape with added circular ridges with a minimal butt end. Butt end measures approximately 1/16" in height.
Diagonally wrapped ideally for a right-handed player - Ridges wrap in the same direction as the fingers of the left hand when griping the stick. Although, the ridges are fairly minimal so many left handed players use these grips too.
Length: 7 1/2" (including 1" butt end)
The wetter it gets, the tighter it holds
Consistent feel from grip to grip
Won't crack or dry out
Saves money on tape
Prolongs the life of glove palms
Quick and easy to apply:

Slips over the end of the stick with a little water and soap
Double sided adhesive tape holds it in place
Complete instructions included in package

Fits senior, intermediate and junior sticks and shafts
Comments: No need for soap, just run the hot water from the tap onto the glue, rub the glue around with your fingers and put the grip on. It will dry faster.
From: Glenn, Vancouver
Comments: This is an awesome product, easy to apply works and feels great!
From: Daniel, IL
Comments: This grip is great. I would recommend it to anyone. Easy to apply. Comfortable and good grip.
From: Rob, Canada
Comments: I have commented on how good these grips are before. I just ordered this style and I am not dissappointed. I want to share a little something I learned about putting these grips on; it's essential that you use a little dish soap on the sticky portion that is on the handle portion of the stick and run some through the grip before you put it on. If you don't you run the risk of the tape drying too fast and not getting the grip on properly. I made the mistake of not doing this on a couple of the grips and wasn't able to get them on properly. Pick some up, they're great!!
From: Derek
Comments:This is great, easy to apply, comfortable and easy on the gloves. I recommend this to everyone.
From: Lawrence
Other Items to Consider